Staley Museum In The News
Garden Party 2021
June 26, 2021 • 1-4pm
Join us for a Garden Party
Admission will be waived in favor of monetary donations to the museum.
Peruse The Prairie State Model T Ford Club and The Land of Lincoln Model A Ford Club while listening to live music from the Sidewalk Stompers. The UIUC Master Gardener's will be available to discuss all things gardening on the lawn. Make sure to cool off with some light refreshments and visit the
museum to see new exhibits, too. Refreshments and entrance to the museum are included with a donation to the museum.
The Staley Musuem
361 N. College St.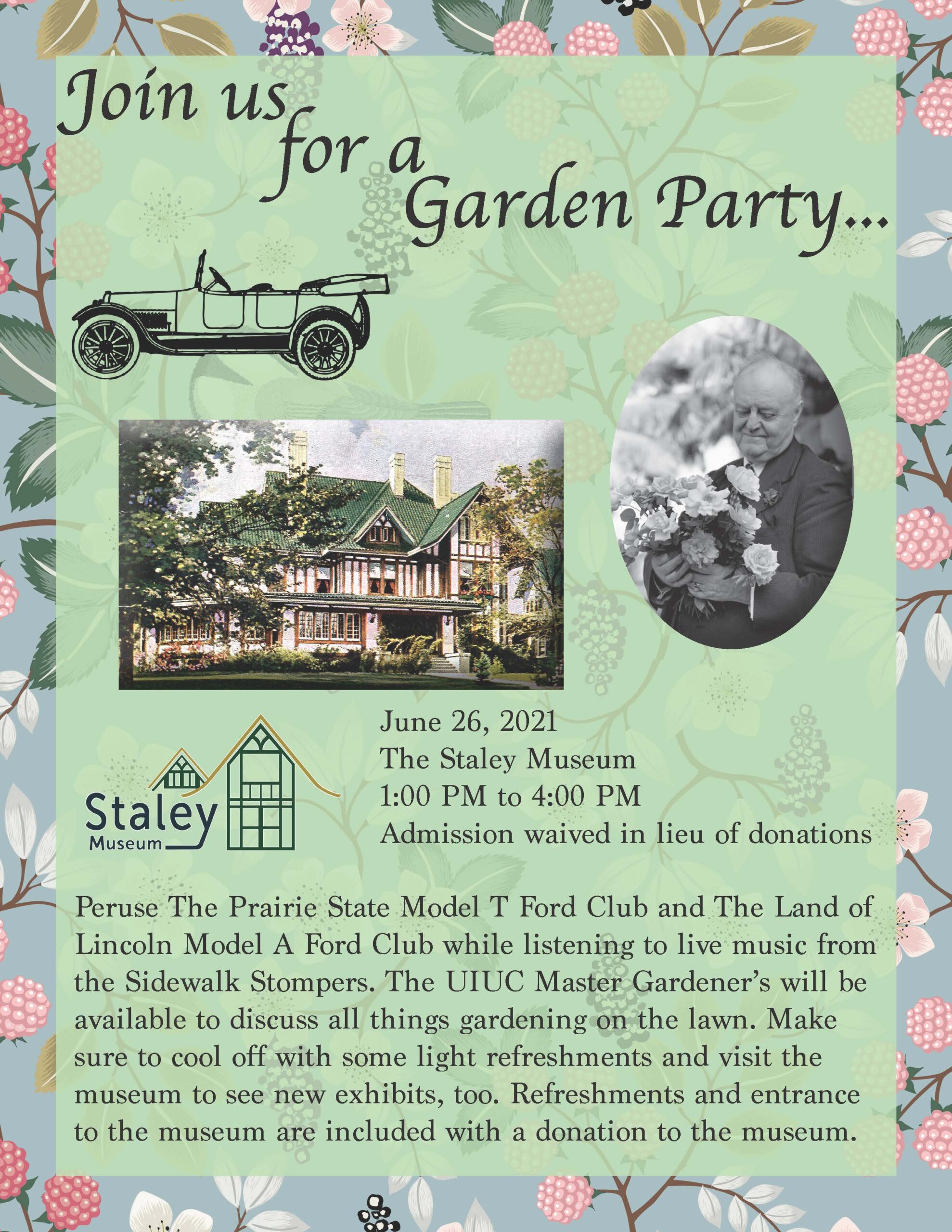 Saturday June 12th
Love gardening? The University of Illinois Urbana-Champaign's Master Gardeners will be on hand at our Garden Party this June 26th from 1pm to 4pm. Come out and enjoy the garden with some tasty refreshments, then cool off inside the museum! ... See MoreSee Less
Shannon Suhl don't forget😊
Tuesday June 8th
Our handicap accessible ramp will be closed this week for maintenance.

We are sorry for any inconvenience this may cause. ... See MoreSee Less
Load more